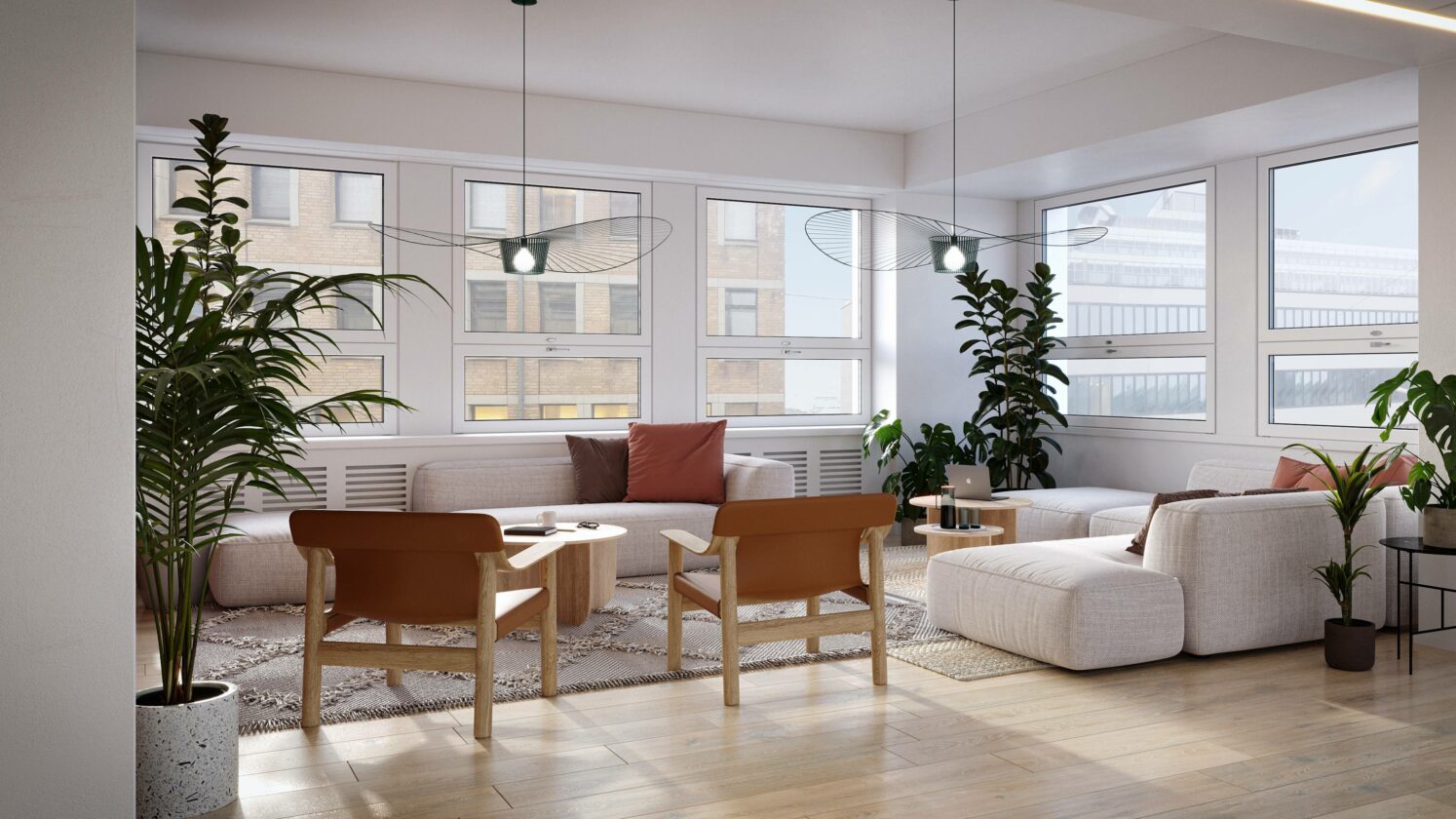 A Completely renewed Fabian 21
Modern hybrid work at its best.
The most valuable asset and foundation of success for businesses are the people, and by taking care of their well-being, businesses can thrive. In this regard, the working conditions play a crucial role.
Fabian 21 offers top-notch services for companies.
Within the completely renewed Fabian 21 office block, you will find all the services needed to create productive workdays and enhance daily life. Businesses not only have access to renovat-ed workspaces and high-quality meeting rooms but also enjoy amenities like a gym, restaurants, and an inspiring environment by the sea and park.
You'll leave here feeling refreshed and revitalized!
Available spaces in Fabian 21
Watch Fabian 21 introduction video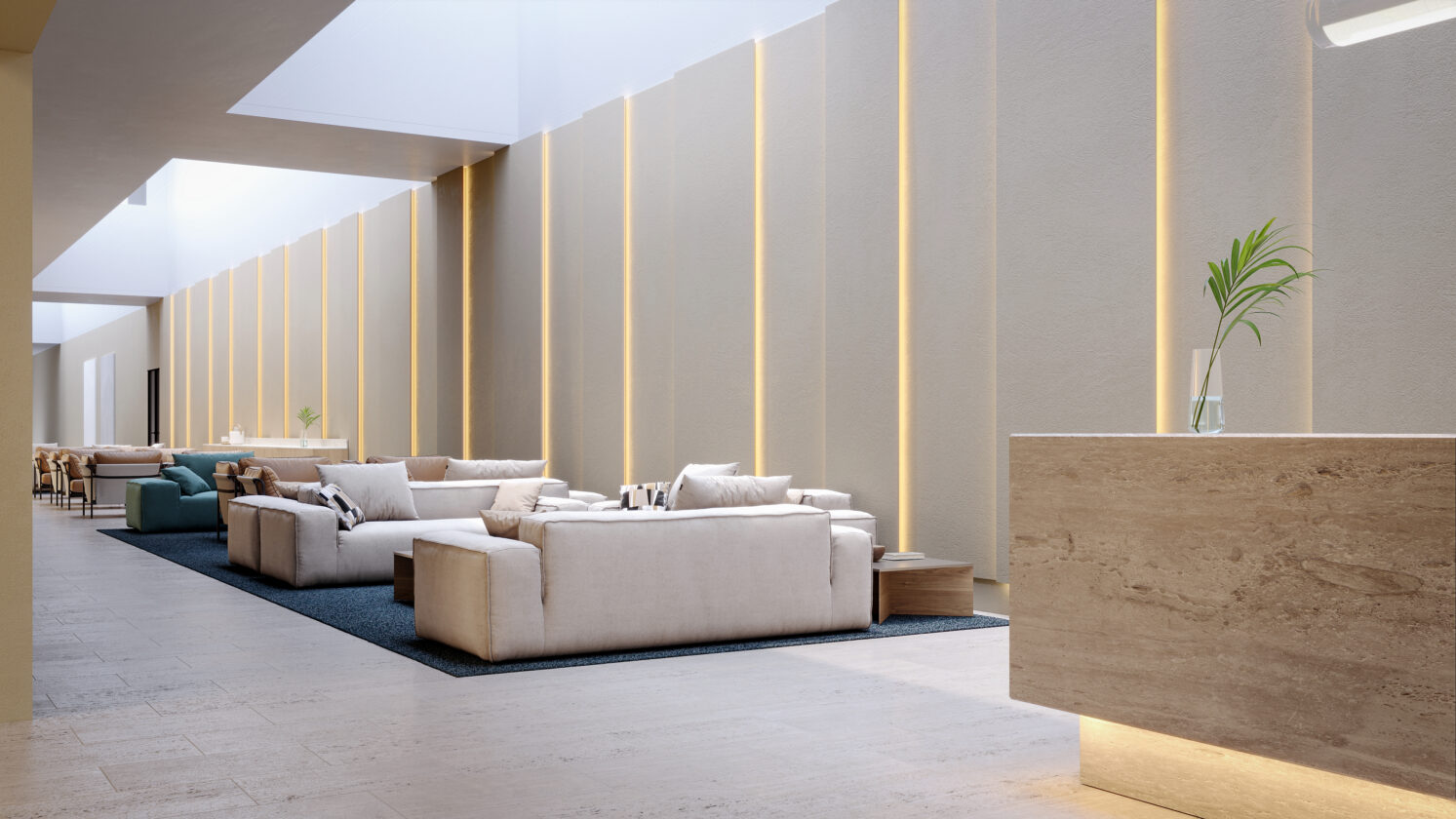 TOP-NOTCH LOBBY SERVICE
EFFORTLESS EVERYDAY LIFE AND SUPPORT FOR YOUR WORKDAY
Fabian 21's full-service lobby offers an exceptionally wide range of services to make your day-to-day life smoother. Professional staff will receive your guests and take care of your transportation and shipping needs as well as the distribution of mail and parcels on your behalf. The lobby service also organises joint events for the users of the building and takes care of the catering for your meetings and events.
Whether it's bike maintenance, laundry services, massage services that support well-being at work, fresh fruit deliveries or car washes with tyre changes – the Fabian 21 Lobby Service can take care of it for you.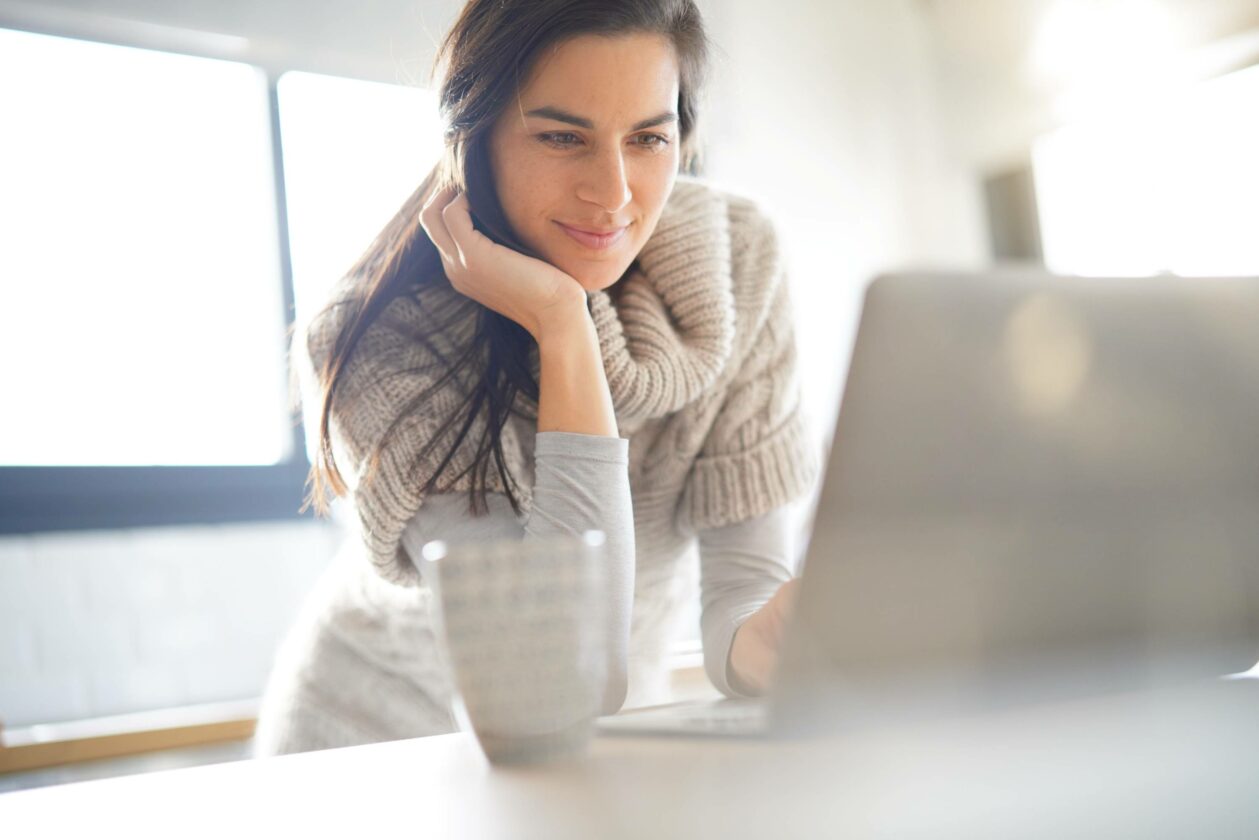 ADDING MOVEMENT TO YOUR WORKDAY
FABIAN 21 OFFERS EXERCISE OPPORTUNITIES TO MAINTAIN GOOD WORK VITALITY.
At Fabian 21, your top talents can thrive, and incorporating physical activity into your daily routine is made easy. Elixia's stunning new fitness center inspires Fabian 21's community to stay active. You can enjoy gym workouts, group fitness classes, and Personal Training services. Sponda also offers free Elixia group fitness classes for the building's tenants to keep your team's energy levels up.
CULINARY DELIGHTS FOR YOUR WORKDAY
OLO COLLECTION AND RAVINTOLA BANK BRING ENERGY TO YOUR WORKDAY
In addition to the acclaimed lunches and catering services at Ravintola Bank, they provide ex-ceptional spaces for corporate meetings, hybrid events, and memorable gatherings. This fall, Fa-bian 21's dining services will be enhanced with the opening of Olo Collection's new Italian restau-rant, Ristorante Scolare, and wine bar Enoteca Banco Vini. You can savor classic dishes beloved by top chefs, as well as explore new and surprising flavors. At Enoteca Banco Vini, you can enjoy not only Italian wines but also delectable savory bites.
In addition to Fabian 21's own restaurants, you'll find a wide selection of dining options right in its neighborhood, ranging from street food to fine dining establishments. These high-quality dining ser-vices provide a refreshing and energizing experience for your workday.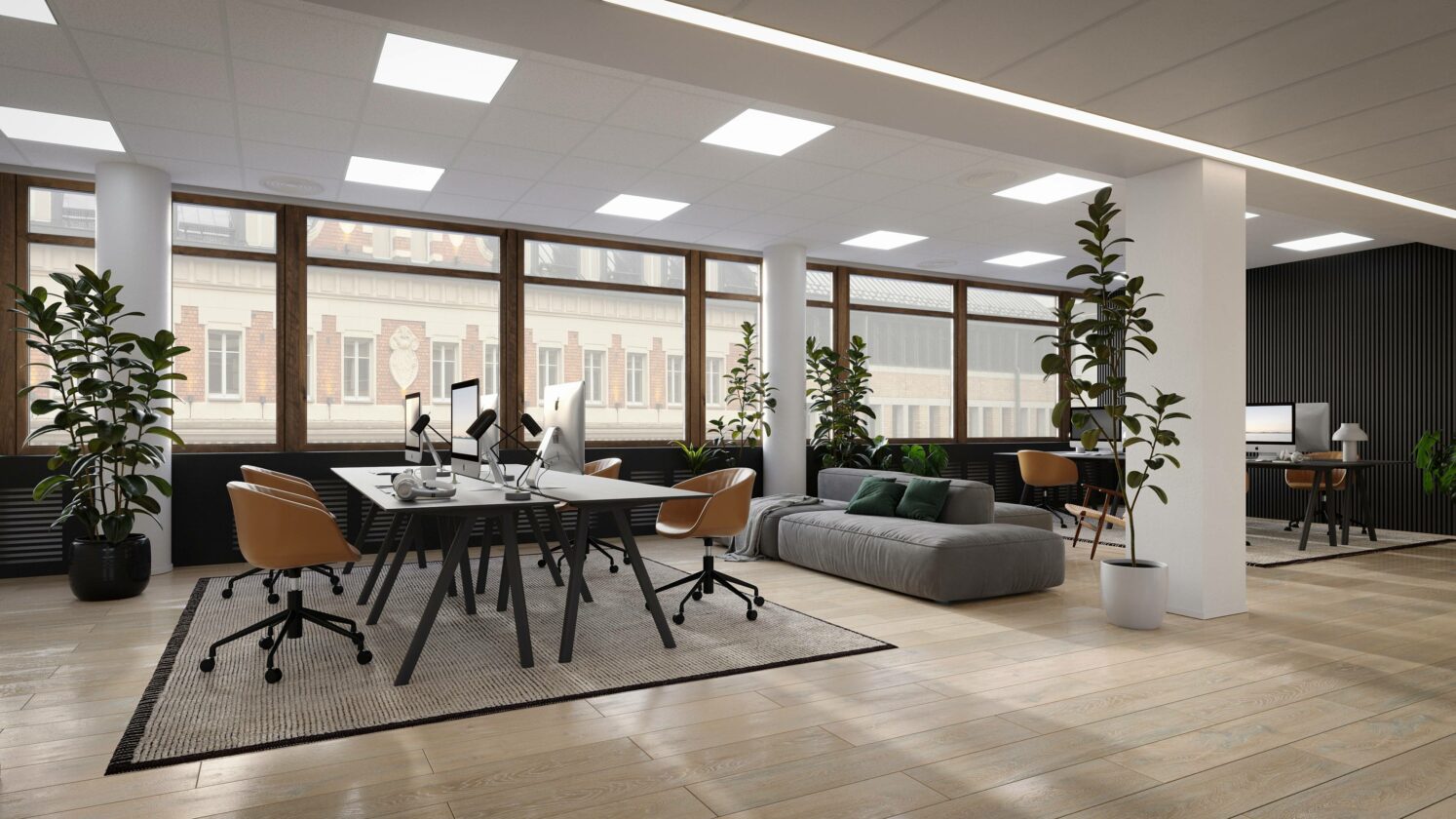 Customised premises in a prestigious area
Tailored solutions to support wellbeing at work.
The premises at Fabianinkatu 21 can be modified into an open-plan space, separate offices or a space arrangement that supports various working methods.
Depending on your needs, the space can be arranged into offices of approximately 200–3,000 square metres. Office premises that include a balcony and sauna are also available for lease.
Available spaces in Fabian 21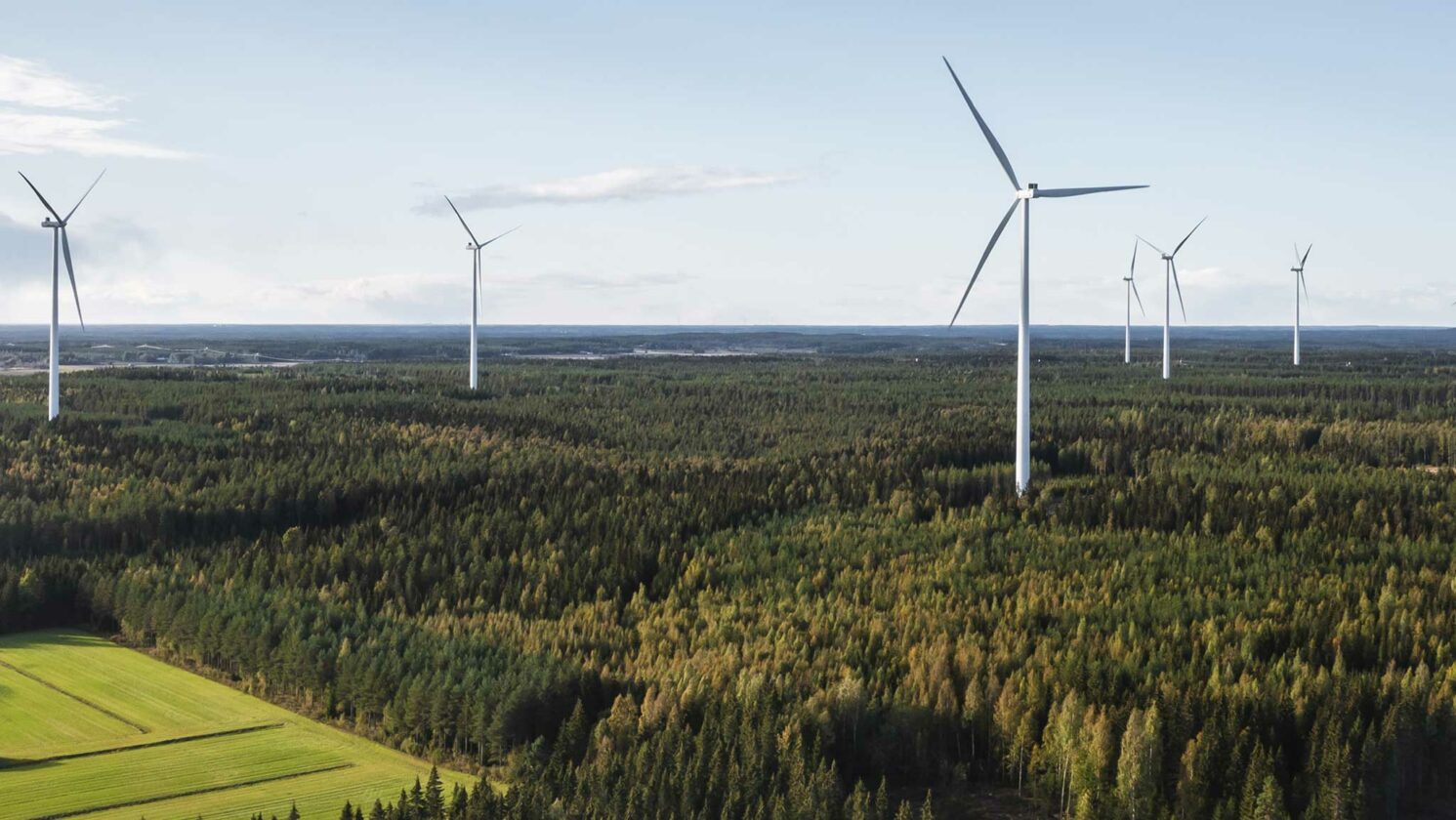 ENVIRONMENTALLY FRIENDLY WORKING ENVIRONMENT
AT FABIAN 21, SUSTAINABILITY AND COMFORT COME TOGETHER
This BREEAM In-Use Excellent certified building uses 100% wind power and will soon have a rooftop solar power plant to produce renewable energy. Fabian 21's excellent public transport, bike park-ing, the building's own city bike, electric car charging points and renewed social facilities en-courage sustainable mobility for its users. The sorting and recycling of waste has also been made easy in this building.
The indoor air in the completely renovated building is of high quality, thermal comfort is optimised and sustainability is emphasised in the selection of materials.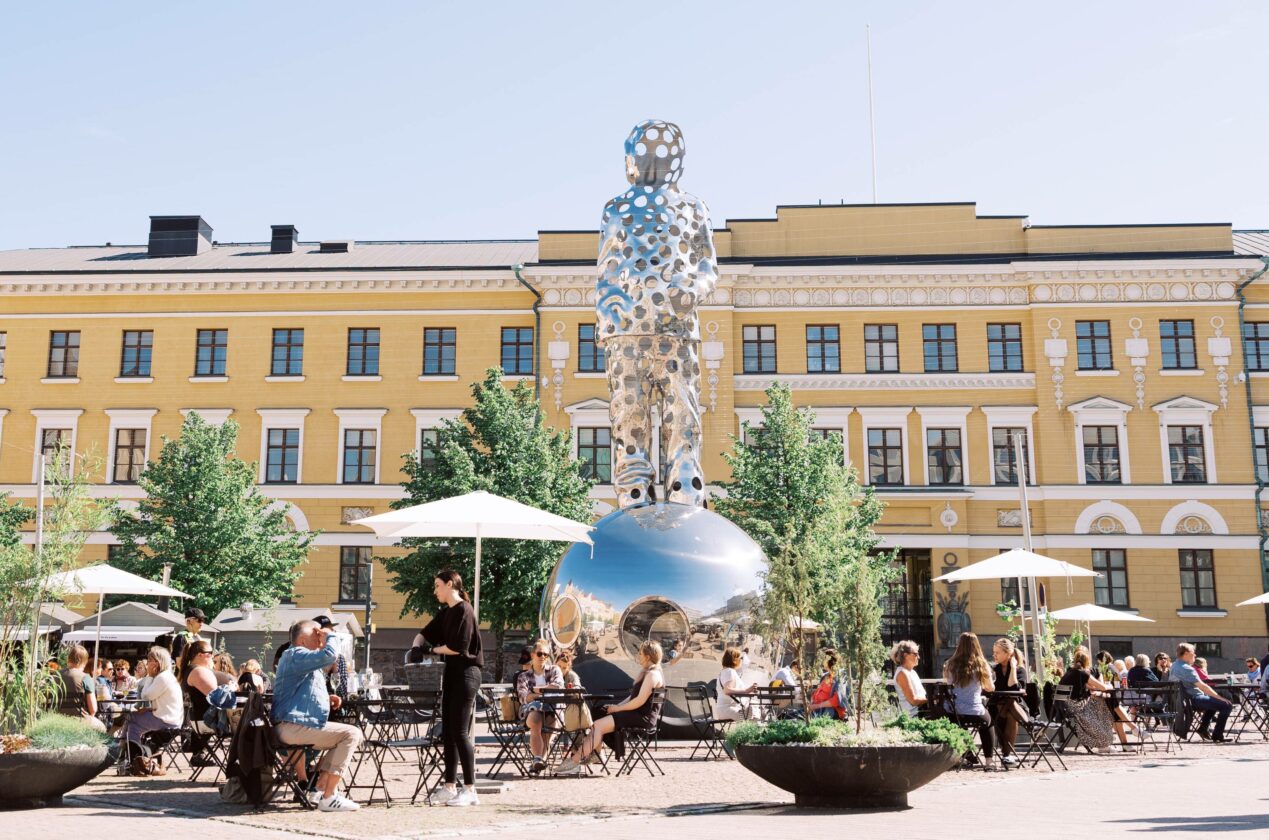 KAARTINKAUPUNKI
A HUB OF SERVICES AND EXPERT ORGANISATIONS.
The prestigious and historical area of Kaartinkaupunki is the perfect choice for leading expert organisations. The area is easy to reach from all directions by car, public transport or by bicycle.
Kaartinkaupunki is favoured by leading expert organisations and the business community, and it has developed a first-class service offering. In the area, you can find most of Helsinki's best restaurants and all the wellbeing services you might need. The sea and nearby parks bring nature and a sense of peace to everyday life. Kaartinkaupunki is a charming mix of old and new. A peaceful place in the centre of Helsinki.
Services in the building
Custom service center
80 indoor or outdoor parking spaces, charging points for electric cars
A sheltered bicycle parking area
Two auditoriums
15 conference rooms
A lunch restaurant and catering services
Renewed staff facilities
Gym by Elixia
Space arrangements according to your needs
Properties and nearby services on the map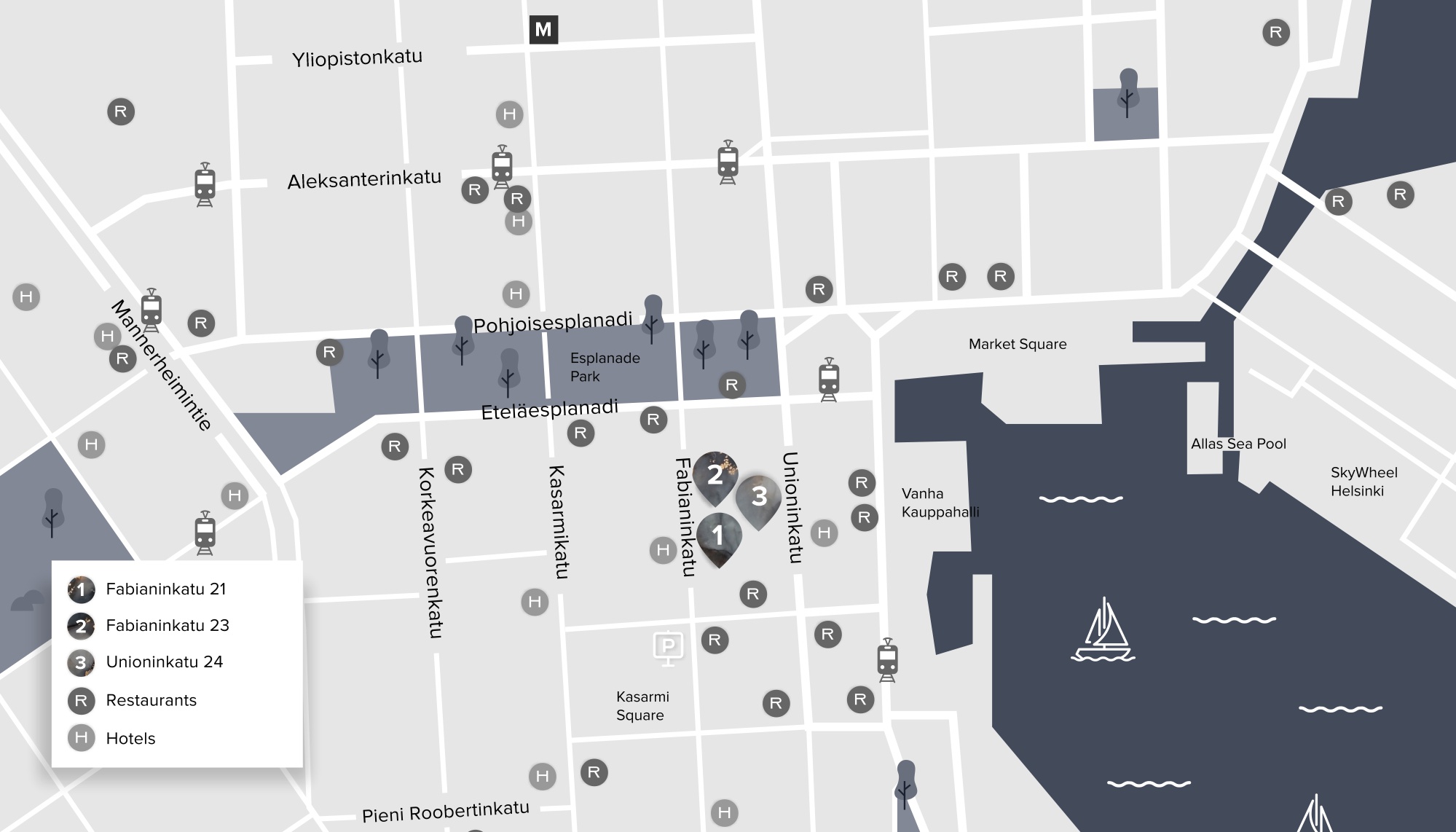 Properties
Fabian 21 (Fabianinkatu 21)
Space for employee wellbeing